The AEEA works to improve the few existing regulations related to the boatman profession so regulations can be standardized to ensure mooring personnel meet some minimum qualification and training requirements.
Accidents during mooring operations can have very serious consequences for both personnel and the condition of ships and their cargo. Therefore, the importance of the port stage in the ship´s operational lifetime must be proven to show how necessary it is to qualify the boatmen profession, standardize maritime safety regulations and, ultimately, to foster professionalization in technical-nautical service performance.
Below, you can see some common mistakes detected when mooring ships.
Common mistakes detected during mooring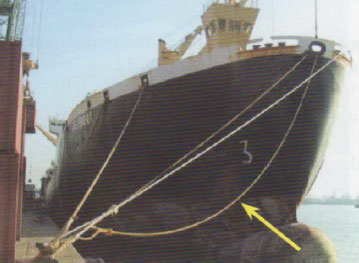 Hawsers subject to incorrect tension
Hawsers must have the right tension and an effort must be made to correctly distribute the tensions.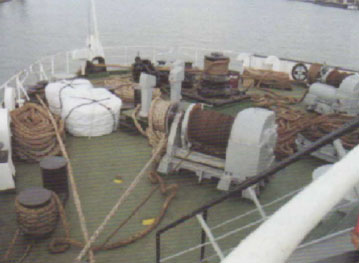 Mooring area blocked
The mooring area is blocked with hawsers, which jeopardizes safety.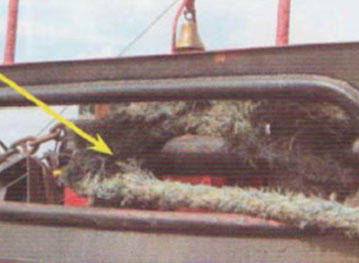 Hawsers in bad condition
Damage due to external abrasion on hawsers.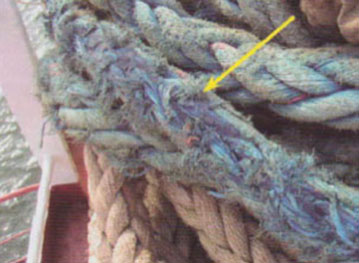 The hawser exterior where you can easily see the damages due to heat.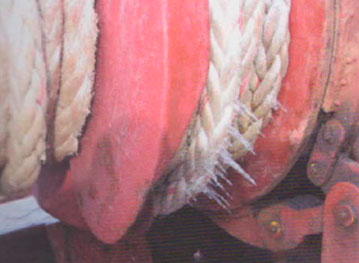 Ice found in the hawsers.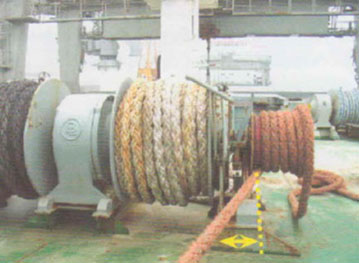 Incorrect direction in hawsers
Incorrect output angle of the hawser towards the fairlead.